Scope of work and legal licenses:
AFZIR is a leader and specialist in the field of retrofitting with new materials, equipment and technologies in Iran, which works with experienced specialists and skilled and trained technical forces in the design, supply and implementation of projects.
This company has a Contractor Qualification Certificate and a Consulting Services Competency Certificate from Plan and Budget Organization and a business card from the Tehran Chamber of Commerce, Industries, Mines and Agriculture (ICCIMA).
AFZIR is proud to provide advanced solutions and sell products in the field of reinforcement and retrofitting of various structures, pipelines, tanks and… in various projects.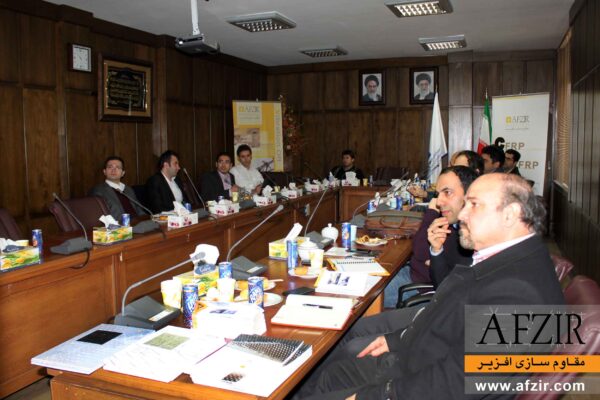 AFZIR Company is a leading and specialized company in the field of retrofitting with new materials, equipment and technology in Iran, which operates in the design to implementation phases with the idea of using prominent university professors and a skilled technical team. By clearly writing and compiling regular activities within the organization and by creating and increasing the level of partnership between the various stages of design and implementation, the company makes every effort to provide correct, comprehensive and timely services, in order to attract and increase employer satisfaction. The variety and scope of projects carried out in recent years in different cities of the country shows the extensive capabilities of this company in providing services.
The ultimate goal of the company is to reach the position of the most reputable retrofitting company in the region. In this regard, the company tries to take a big step in the field of progress in the stages of calculation and proper implementation of retrofit projects in all executive projects by documenting projects and performing simulated experiments. Employers' as well as optimization and development of retrofitting and improvement methods are appropriate to the type and application of structures. Cooperation with companies and associations in the world, attention to research, technology, promotion of knowledge and capabilities of the company are other goals of this company to achieve the desired goal.
Empowering employees using up-to-date technical knowledge – Accountability and responsibility – Respect for employers and consumers – Honesty and transparency at work – Committed to providing quality services and products – Documenting projects to advance the science of retrofitting
Privacy:
AFZIR is committed to respecting the privacy of its users. If you see any delinquency, please let us know through the mentioned communication channels.
Terms and Conditions :
In all texts, the use of the title "AFZIR" or "Company" alone or with other words related to the company and refers to its products, services and activities.
In case of any ambiguity in the features of the company's products and services, it is necessary to send your ambiguity and question before any product or service request from the "Contact Us" section or e-mail "info@afzir.com", and after removing any ambiguity And in finding samples and performing the necessary tests and adapting to your technical and operational conditions, order goods / services.
All products related to AFZIR, are from Iran.
FRP in all texts of the site and the company means Fiber Reinforced Polymer. FRP is also sometimes referred to as carbon fiber (CFRP) or glass (GFRP), which are layered with the appropriate resin, which is sometimes used in the site texts with this concept.
The customer / employer is responsible for estimating the quantities of goods and services to be ordered.
The place of delivery of all goods is the company.
The presence of the buyer or his representative is necessary to deliver the goods at the place of delivery. Otherwise the seller will not be responsible.
The final amounts are calculated and paid based on the delivered goods according to the relevant packaging.
Issuance of certificate and approval of execution will be issued after performing the necessary steps and Q.C control and only in case of compliance with technical standards and company rules.
The customer / employer is obliged to obtain approval from the supervision or relevant factors before ordering any goods and services to the company.
Before ordering any goods and services, by receiving samples and performing the necessary tests, make sure that the quality complies with your technical and operational conditions.
If the product, service or solution provided has any discrepancy with the information posted on the site, the only solution is to return the product before use and in the original condition. If you see any possible case or even confusion, please report it immediately through the specified communication channels and return the goods.
In case of any mistake in sending the goods, the goods and the relevant amount will be returned and no other claim will be accepted by the customer. Therefore, it is necessary to return the goods within 48 hours after delivery and receive the relevant amount. At the request of the buyer and resend, the cost of resend is the responsibility of the company.
force majeure: All terms and conditions set forth are applicable under normal circumstances, and in the event of any coercion, AFZIR has no responsibility.
Content: AFZIR makes the utmost effort and accuracy in order to provide its goods and services and uses resources and references as well as manufacturing companies in order to produce content. It should be noted that due to the high volume of content, the company does not consider itself in the product descriptions, solutions provided or other content on the site error-free.
Changes in these rules: We may make changes in the rules and regulations and in the terms of use of the site. You can be notified of any changes by visiting this page at any time.
Please register and send any complaints and criticisms via email "support@afzir.com".